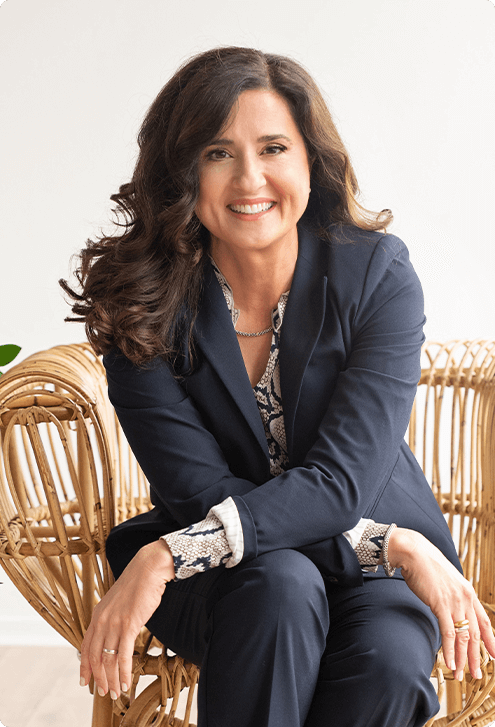 Sometimes the journeys we are on require us to pause, seek support, and discover a greater understanding and awareness of ourselves, our families, and our community. We are presented with the challenge to make meaning out of our life situations and discover or create new options. I believe counseling allows us to better understand ourselves so we can recognize and identify new possibilities and options that promote a healthier and happier life.
Prior to becoming a Licensed Professional Counselor and Licensed Marriage and Family Therapist, I had over fifteen years of experience working with individuals and families who have experienced trauma and disability. I understand how life challenges can impact an individual, a couple, and a family's journey.
My formal education has prepared me to counsel adolescents, adults, couples, families, and groups. I respect and value the variations of human experiences. I also specialize in Neuroptimal Neuro-Feedback, EMDR (Eye Movement Desensitization and Reprocessing), and Emotion-Focused Therapy.
*No Occupational Therapy Services are provided at this site
LPC Associate supervised by Monica Coulter, MA, LPC-S
Angie Beaubrun is a Licensed Professional Counselor Associate under the supervision of Monica Coulter, M.A., LPC-S, as she completes her licensure. Her style is direct and supportive, and her clients often report that they appreciate her genuineness and nonjudgmental approach. Angie loves working with anxiety, depression, relationship issues, family of origin concerns, adolescents, college concerns, immigrant issues, couples, work stress, ADHD, bipolar disorder, marriage counseling, career counseling, women's issues, stress, family conflict, self-esteem, racial identity, trauma, and PTSD.
With Angie, you will navigate barriers in your life by working on understanding your present thinking and behavior.  Angie is supportive in providing you with healthy tools to change your thinking, behavior, and relationship patterns.  Angie is EMDR trained and provides trauma informed care. She is also trained in several theories such as Dialectical Behavioral Therapy and Acceptance & Commitment Therapy.  Angie is trained in Prepare/Enrich pre-marriage support, which will provide couples who complete 8 hours of premarital counseling up to $60 off their marriage license fee in the State of Texas.
Being a first-generation Haitian immigrant, she loves learning and working with people from all walks of life. She has experience working with college campuses, employee assistance programs (Coast Guard, Kaiser, CBP, SSA, etc.), and outpatient community mental health on various issues. She earned her Master's in Clinical Mental Health Counseling at Georgia State University. 
Let's work together & make a difference in your daily life!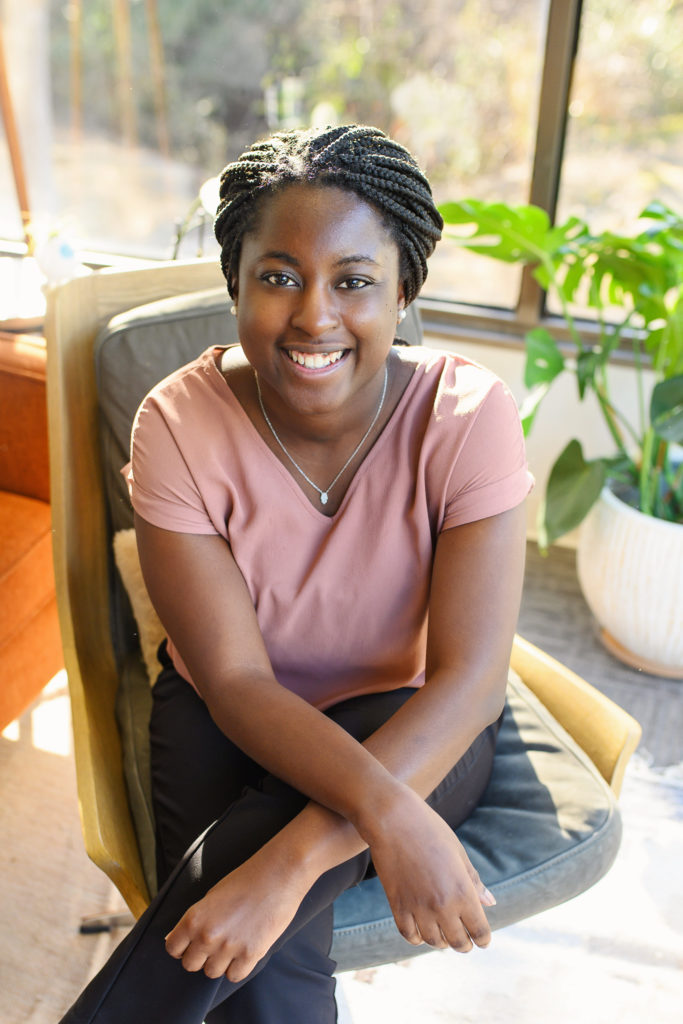 Rachel Beach is a graduate student at Southern Methodist University, working on her Master's Degree in Counseling. She graduated from Texas A&M University, earning a Bachelor of Science in Psychology and a Minor in Business. Rachel is prepared to counsel adolescents, adults, couples, families, and groups through her formal education.  
Rachel has been an after-school teacher for local DFW schools for the past year.  Rachel is a member of the American Counseling Association and the American Association for Marriage and Family Therapy.  She has been trained in Prepare/Enrich pre-marriage preparation which will allow for a discount for marriage licenses in the State of Texas. 
Rachel believes life occasionally, and sometimes unknowingly, encourages us to elicit a greater understanding and awareness of how we see ourselves, others, and the world around us. Through an integrated approach, Rachel views her role as collaboratively walking alongside her clients as they journey through restructuring emotional and intellectual experiences in hopes of fulfilling a healthier and wholesome life. Above all else, Rachel prides herself in maintaining a non-judgmental attitude and conveying the values of empathy and genuineness throughout her counseling.
Aly Martin is currently a Master's Level Intern completing her graduate Degree in Counseling from Southern Methodist University.  She holds a Degree in Psychology with a Minor in Human Relations from The University of Oklahoma. Her formal education, both undergraduate and graduate, has prepared her to counsel adolescents, families, adults, and groups. She also has previous experience on the administrative side of therapy.
Aly from a young age realized the value of therapy as and has always been interested in building connections with others. She is passionate about creating an environment where clients feel safe, comfortable, and heard.
She believes that all people have the capacity for self-awareness. Her role is to help clients gain insight into the self and embrace the possibilities through finding meaning. It is important to embrace the idea that there is freedom in choice and humans choose their own existence and meaning. Difficulties we experience often stem from the idea that anxiety is a reminder of the loss and limitations that we face. Each person is responsible for creating purpose in their own life and her goal is to come alongside clients to help them find their purpose and develop a greater understanding of oneself to promote well-being.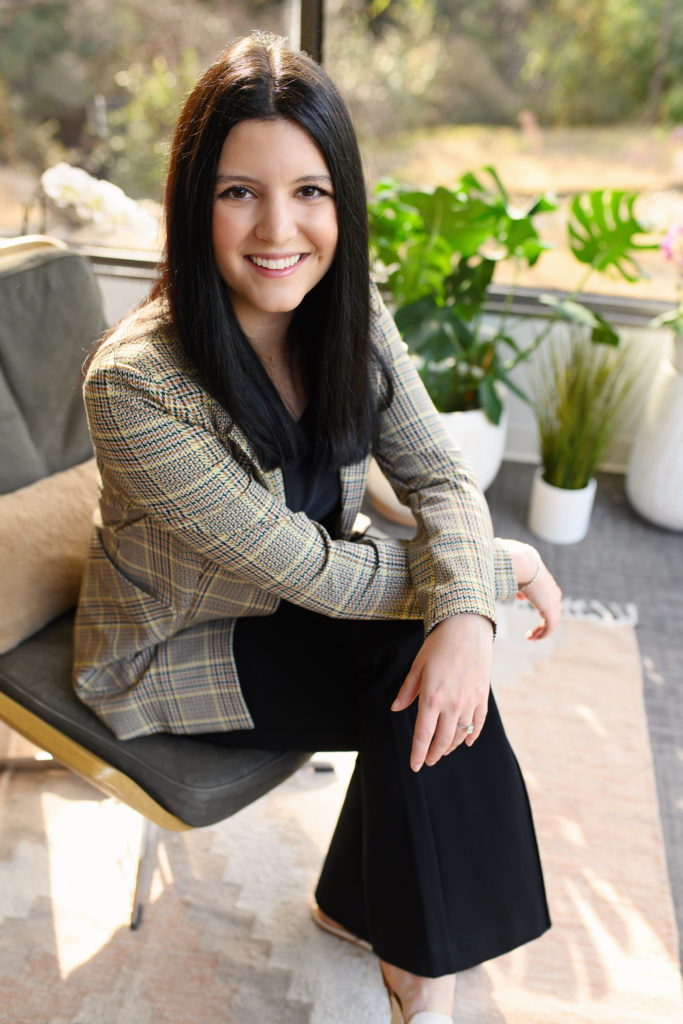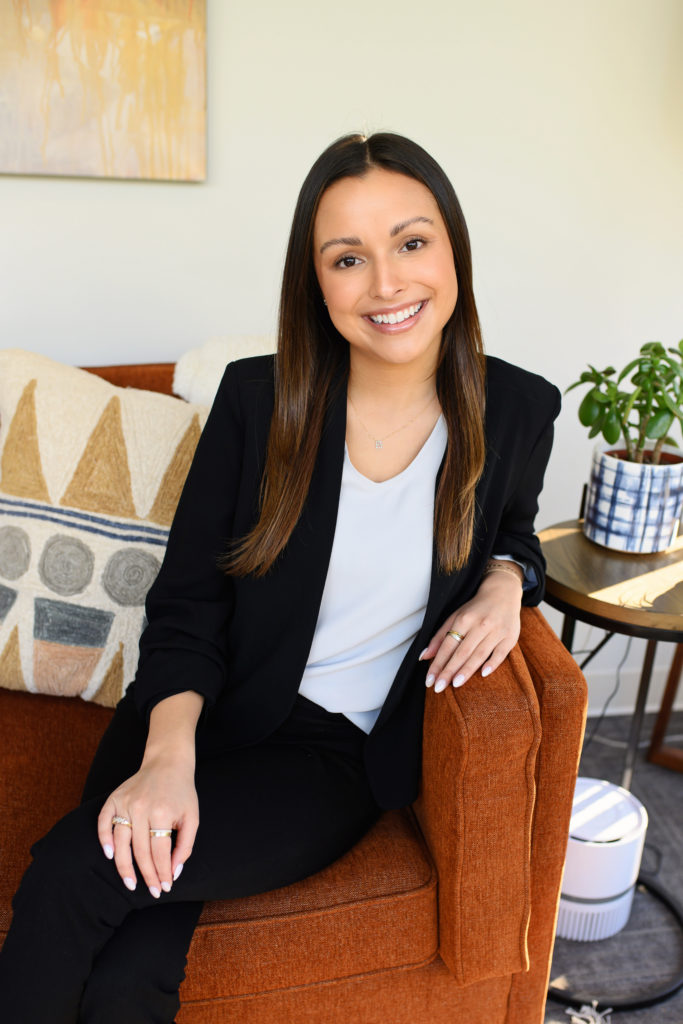 Baylee Frank is a Master's Level Intern completing her graduate Degree in Counseling from Southern Methodist University. She holds a Degree in Psychology with a Minor in Hispanic Studies and worked as a Behavioral Health Counselor in an inpatient setting before becoming a counseling graduate student.
Once Baylee realized how often mental health struggles are overlooked and misconstrued, she knew that therapy was something she wanted to pursue. She has discovered the power of talk therapy in her experience as a client and is passionate about offering the same experience to others. She believes that displaying unconditional positive regard, empathic understanding, and authenticity can help clients feel more comfortable and understood and strengthen the therapeutic relationship.
Baylee prefers to take a non-directive approach to therapy to facilitate clients' self-discovery and self-acceptance at their own pace. She is confident about all clients' inherent ability to heal, grow, and enhance overall functioning. She views her role as helping clients regain their sense of self, adjust better to changes, and find the social support they need to thrive. She has worked with a range of populations, from children to adults. Her areas of interest include anxiety, depression, OCD, LGBTQ+ issues, self-esteem, and life transitions.
Director of Communications
Nicole Anderson is the Director of Communications here at PATH Counseling and Wellness. She brings over 20 years experience in the business communications arena. Nicole has one goal and that is to make sure everyone receives the attention and insight PATH has to offer.
Prior to joining PATH, Nicole was Delivery Lead for a multi-site project management and resource deployment firm where she supported clients with the development, transformation, and maintenance of their physical sites.
Nicole graduated from Saint Mary's College with a degree in Business Communications and has been married to her husband for over 20 years.  She is available to connect with you today on your journey with PATH Counseling and Wellness.
Email Nicole with questions, concerns, or comments at communications@pathtx.com